Club captain Anne P writes: As you may know, the Scottish Coastal Rowing Association is embarking upon a one-off event to celebrate its tenth anniversary and the launch of the St Ayles Skiff. This event, RowAround Scotland 2020, involves rowing around Scotland in a relay type format, involving as many coastal rowing clubs as possible.
The event is split into 13 sections, starting in Gretna in April and completing at the Freshwater Sprints at Loch Tummel in October. The event is designed to be collaborative, showcasing Scottish Coastal Rowing and involving local communities along the way with a range of celebratory events. In addition to the main RowAround, side expeditions are being organised, eg Loch Lomond and Loch Katrine.
RowAround Sections
Each section has a coordinator from a local club and the Forth section of the RowAround, from Anstruther to North Berwick, is being coordinated by Queensferry. Our section is due to be completed between the 17th and 29th August 2020.
We have made contact with each of the thirteen clubs that line the route and invited each club to coordinate a 'mini-section' with its neighbours. These mini-sections will then be shared with all Forth clubs with the hope that as many clubs as wish to can take part in the mini-sections. Once passage plans for each section have been shared, we can gauge interest from our own members in joining other sections and devise a fair way to involve as many people as possible.
The start and finish of each section where the baton is handed over – in our case, Anstruther and North Berwick – will be marked by an event. This may be a regatta or some other form of community engagement. As Queensferry lies at the mid-point of the Forth Section, we have scheduled our regatta for this date as part of the celebration of the RowAround. There may also be other events planned along the route to allow clubs to come together in a range of ways. Kinghorn are planning a 'Miners Tribute' event, commemorating the rowing and racing history and tradition of mining communities in Fife.
Website and Merchandise
You can keep up to date with RowAround information at rowaround.scot.  RowAround is also producing a range of merchandise to commemorate the event. If you would be able to coordinate this for the club, please get in touch with Lorna at secretary@queensferryrowing.org or myself at captain@queensferryrowing.org
Queensferry Regatta – your club needs you!
We have decided that our regatta this year will take a different format to previous regattas, celebrating our Queensferry heritage, landmarks and coastline. In the first instance, we have invited Forth clubs to build upon the community aspect of the RowAround. This will be opened further if space permits.
So far, a broad discussion has taken place about the format of our regatta this year, with some competitive and some collaborative, fun elements incorporated into the event.
We have discussed the possibility of a three bridges race in some format, either single course or relay; a pick and mix Andy race of course; and a 'tour' which could be a type of treasure hunt or orienteering on the Forth, cryptic clue, quiz based.
We have a rich heritage here in Queensferry and could share and explore many different themes as part of our event/ activities such as racing, fishing, history, nature, landmarks/ names, for example:
Queensferry's history as a herring port
Old photographs on our club website show racing in wooden boats is part of the history of the town – who raced them and where?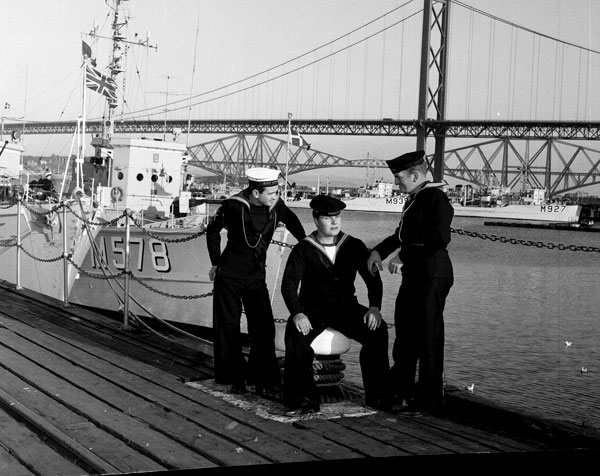 Ferries – North and South
Historic Environment Scotland – Blackness and Incholm (side expeditions?)
Inchgarvie
World Heritage Site – Forth Bridge, Briggers
Three bridges
We also have a great wealth of knowledge in the club, with members being part of the Heritage group, the Briggers, the Yacht Club and Boat Club, and a wealth of general knowledge about the natural history, industrial history, landmarks and features of our section of the Forth.
The committee would like to invite members to come forward to contribute to the development of our regatta. Because of the different format of our event, please don't be put off if you've never been involved in regatta organisation before. We are looking for creative, imaginative ideas coupled with knowledge of our area which will allow us to put together an interesting, entertaining day for our visitors, alongside a competitive element for those who enjoy that aspect of rowing.
In order to make this a success we need a broad range of knowledge and skills to add to these initial ideas.
If you think you can make a contribution, no matter how small, please get in touch at captain@queensferryrowing.org.