2017 off to a great start with the Loony Dook – posted 2 Jan 2017
Both boats headed out just after noon on New Year's day for a splendid start to 2017. The sun was shining and a fresh breeze dropped enough to make life easy. The Maid's crew was missing a rower due to a no-show, but three oars proved to be enough. We were joined at the Dook by North Queensferry's Ferry Sonnet and lots of kayaks, one piloted by our own Cherry. She declined the offer of a spare oar in the Maid! There were also a few jet skiers watching events. The usual massive crowds lined the shore and harbour walls, and the beach soon filled with crazily costumed Dookers, some wearing very little indeed. The breeze made for some work manoeuvring to stay safe, but there were lots of opportunities to take photos. Donal took an amazing 360-degree shot – he's posted it on Facebook. Click to view. (You'll need a Facebook account to see it.)
After the Dook, the Maid headed back to Port Edgar to collect Rafaella and her friend Martin, a champion slidey-seat rower from Austria. Needless to say he picked up our fixed-seat style no trouble, and enjoyed rowing on the Forth – his normal venue is the Danube, another busy river. Meanwhile the Lass's crew – fuelled by Louise's outstanding fudge, passed over in a tricky manoeuvre – made a long loop of the Firth before calling it a day. Bacon rolls and tea were the order of the day back in the shed, many thanks to Peter for leaving the fixings for the crews to enjoy!
Here are a few more photos from the day. You can see more in our Loony Dook 2017 album on Flickr.
Tides this week – posted 2 Jan 2017
Rachel reports: The weather is looking fine for the week.
Tuesday 3rd
19.38 —- 1.4 m L           18.12. —- 5.3 m H – There is a row going out in the morning, maybe both boats.
Wednesday 4th
11.21 —- 1.6 m L.         18.57 —- 5.2m H
Thursday 5th
07.34 —- 5.2 m H          12.14 —- 1.8 m L
Friday 6th
08.28 —- 5.1m H.           13.22 —- 2.0 m L
Saturday 7th
09.28 —- 5.0 m H.            15.39 —– 2.0 m L – Social rowing at the normal time of 9am
Sunday 8th
10.33 —- 5.1 m H.       16.55 —- 1.8 m L – Social rowing at the normal time of 1pm
The joys of midweek rowing – posted 3 Jan 2017
Louise writes: Still only the 3rd January and we managed to have both boats on a mini expedition to Port Laing for hot drinks and cake. A very tough row home into a strong wind was accomplished without crabs or even crabby rowers, everyone enjoyed the experience. This club just goes from strength to strength.
Photos by Louise Innes
Another crew visited Port Laing in the Maid on 5 January, enjoying wonderfully calm conditions in bright sunshine. It was freezing cold though, literally!
As a bonus, the Maid met the Ferry Sonnet on the way back and came alongside for a chat.
A wee bit of history – posted 6 Jan 2017
Gabe writes: I've been threatening to send a link to this video about the sea trials of a replica Greek trireme for a while. Thought it might provide some inspiration for race training.
I also stumbled across this bit of rowing history from much closer to home: "First skin your seal…" This one could provide some inspiration for some longer expedition style trips.
I'd be tempting to say we row on the shoulders of those who came before us, but it wouldn't make any sense. This one comes with videos as well:
There should be five parts, but there are only the first two still on YouTube. However,  this video on the Films on Demand website appears to be the whole hour-long documentary. If you click on the "related" tab, you'll find a list of shorter clips. [Note: the 'related' tab no longer exists.] The quality is ropey but hey, this was 1976-77.
Shed life – posted 8 Jan 2017
All hands were called on to help on Saturday as the Elves prepared to put the final touches to the new launch trolley. The training crew had just come in and the first social crew was about to go out, so plenty of bodies were available.

Meanwhile, Peter was busy as always on a Saturday morning, cooking up bacon rolls… but of course his mind is elsewhere.
Tides for the week ahead – note change of time for Saturday 14th – posted 9 Jan 2017
Rachel reports: The first week of 2017, I think I can safely say, has been a record breaking week for our club. We have had 14 crews out since New Year's Day a week ago!!! Lots of good rowing and fun has been enjoyed. (The picture below was taken at Port Laing on Tuesday 3 January.)
Please note that on SATURDAY, social rowing will be from 12 midday.Tides for the week ahead – note change of time for Saturday 14th.
Monday January 9th
05 31 —- 1.5 L.       11 37 —- 5.3 H
Tuesday 10th
06 37 —- 1.3 L        12 38 —- 5.5 H
Wednesday 11th
07 37 —- 1.1 L.       13 37  —- 5.8 H
Thursday 12th
08 30 —- 1.0 L.       14 31 —- 5.9 H
Friday 13th
09 15 —- 0.9 L.       15 22 —- 6.0 H
Saturday 14th
09 55 —- 0.9 L.       16 10 —- 6.0 H.      SOCIAL ROWING  – 12 midday due to low tide
Sunday 15th
10 31 —- 1.0L.       16 57—- 5.9 H
The record-breaking run is set to continue this week. Keith has organised a row on Tuesday to celebrate a Significant Birthday – and with the lure of bacon rolls, cake and fizz, it is likely two crews will be out on the water.
Tides for the coming week – posted 22 Jan 2017
Rachel reports: It's been another busy week and weekend rowing for the club. On Sunday five crews were out, which included four "come and try" rowers. Membership forms filled, happy rowers! Credit goes to Lesley for a lot of this. She is the contact point on our website, she gives them all the information with great encouragement and feeds them to shed, where we all take over! The system is working well .Thank you Lesley!
Saturday's would-be rowers were disappointed as a thick fog rolled in. The race-training crew set off in relatively good conditions at 8.30am, above, but turned back at the road bridge as the fog worsened. They were doing circuits of the tyre barrier when the cox noticed the slipway had vanished from view and ordered a swift return to base! The photo below shows the situation at about 9.30pm – not one of the three bridges could be seen from the shed. Both pics by Dónal Ferrie.
Monday 23rd January
11.29 —-  4.7 H.       17.12 —- 2.2 L
Tuesday 24th
12.24 —- 4.9 H.       17.51 —- 1.9 L
Wednesday 25th
06.15 —- 1.7 L.       13.13 —- 5.1 H
Thursday 26th
06.54 —- 1.5 L         13.56 —- 5.3 H
Friday 27th
07.34 —- 1.3 L.       14.36 —- 5.5 H
Saturday 28th
08.15 —- 1.1 L.       15.16 —- 5.6 H
Sunday 29th
08.55 —- 1.0 L.      15.55 —- 5.7 H
Although Saturday's tide is a bit low for the normal launching time of 9am, some bodies will be required for maintenance help. By the time that has been completed and a bacon roll consumed, there will be enough water for launching!!
Tides for the week ahead – posted 29 Jan 2017
Rachel reports: This week's tides take us into February and the promise of more daylight! Good tides for lots of rowing.
Monday 30th January
09.30 —-1.0 m L. 16.34 —- 5.7 m H
Tuesday 31st January
10.01 —- 1.0 mL. 17.14 —- 5.7 m H
Wednesday 1st February
10.32 —- 1.1 m L. 17.56 —- 5.6 m H
Thursday 2nd February
11.09 —- 1.2 m L. 18.40 —- 5.5 m H
Friday 3rd February
11.56 —- 1.5 m L. 19.27 —– 5.3 m H
Saturday 4th February
08.03 —- 5.1 m H. 12.54 —- 1.7 m L
Sunday 5th February
09.01 —- 5.0 m  H   14.20 —- 2.0 m L
Tides for the week of 6th to 12th of February – posted 5 Feb 2017
Rachel reports: The tide is very low on Saturday 11th at social rowing time, less than a metre. We could have a later start of bacon rolls and a chat from 09.30am while we await enough water to launch.
Monday 6th February
10.07 —- 4.9 m H. 16.34 —- 1.9 m L
Tuesday 7th
11.16 —- 5.0 m H. 17.55 —- 1.6 m L
Wednesday 8th
06.29 —- 1.6 m L. 12.23 —- 5.3 m H
Thursday 9th
07.30 —- 1.3 m L. 13.24 —- 5.5 m H
Friday 10th
08.20 —- 1.1 m L. 14.19 —- 5.6 m H
Saturday 11th
09.01 —- 0.9 m L. 15.09 —- 5.9m H.
Sunday 12th
09.38 —- 0.9 m L 15.54 —- 5.9m H
It's been another busy week for the club, with a good showing on Saturday – five crews in all – and on Sunday, three crews. There were mid-week rows on Tuesday and Friday as well. The Friday crew had a bonus, as the final section of the Queensferry Crossing was lifted into place that afternoon. The weather held for a nice long row around the bridge for views from both sides.
More photos on Flickr – hopefully we will get Rachel's much better iPad pictures on the site soon.
Tides for the week ahead, 13-19 February – posted 12 Feb 2017
Rachel reports: The weather defeated us this weekend, with no rowing at all on Saturday or Sunday.There were a few hopeful people lurking about each day, but the wind/rain/hail/chill was too much!!
Hopefully conditions will be better next weekend or during this week. The tides are in our favour.
Monday 13th February
10.09 —- 0.9 L. 16.36 —- 5.9 H
Tuesday 14th
10.31 —- 1.0 L. 17.15 —- 5.7 H
Wednesday 15th
10.32—- 1.2 L. 17.51 —- 5.5 H
Thursday 16th
10.53 —- 1.4 L. 18.27 —- 5.3 H
Friday I7th
11.22 —- 1.6 L. 19.05 —- 5.0H
Saturday 18th
07.27 —- 4.8 H. 11.58 —- 2.0 L
Sunday 19th
08.14 —- 4.6 H. 12.44 —- 2.3 L
Although the weekend was a washout, two crews went out on Friday, one in the morning – immediately after a brief heavy hailstorm – and another in the afternoon, in between snow showers. The rowers had to be extra careful getting into the boat to avoid slipping on ice.
Above: Hailstones in the Maid before the morning row – they were not melted after an hour. The crew had to wait while ships passed before racing back to Port Edgar ahead of the snow.
And here is the snow – almost a whiteout. The hardy Coastguard volunteers carried on with their practice regardless.
Tides for the forthcoming week – posted 27 Feb 2017
Rachel reports: After storms Doris and Ewan and a weekend with no rowing, surely it can only get better as we move into March this week.
Monday 27th February
08.42 —- 0.8 L. 15.33 —- 5.8 m H
Tuesday 28th February
09.20 —- 0.7 mL. 16.13 —- 5.9 m H
Wednesday 1st March
09.54 —- 0.7m L. 16.55 —- 5.9 m H
Thursday 2nd March
10.24 —- 0.8 m L. 17.38 —- 5.8 m H
Friday 3rd March
10.58 —- 1.0 m L. 18.22 —- 5.7 m H
Saturday 4th March
06.51 —- 5.4 m H 11.42 —- 1.2 m L
Sunday 5th March
07.42 —- 5.2.m H. 12.40 —- 1.6 m L
Rowing time on Saturday 4th could be limited to a couple of hours as the tide will come in too low after 11am.
Have a good week, grab the opportunities! A crew already plans to go to Port Laing on Wednesday, and a call is out for rowers for Tuesday morning.
Events reminder – posted 27 Feb 2017
First of all, the club has a visit to the RNLI Lifeboat Station at Hawes Pier organised for the evening of Tuesday 28 February at 7pm. All are welcome. We will be shown round the station and the boat by David Smart, the operations manager. David Simpson, the community safety officer, will show us the video 'Cold Water Shock and Hypothermia'. Some members saw this three or four years ago, and it is well worth seeing, for those who haven't. This is an opportunity to see the Queensferry lifeboat up close and learn something of its operations, as well as a serious training session.
Also, Mike has booked the Port Edgar Yacht Club (to which we are affiliated) , for 7.30pm to 9pm on Monday 27th February and 6th and 13th March for seamanship evenings. So far 15 members are signed up to come along. More people, particularly new members, are welcome. The topics covered will include parts of the boat, rowing commands, rules of the road, weather and tides, knot-tying, the river and the Firth of Forth, and any other basic issues that come up.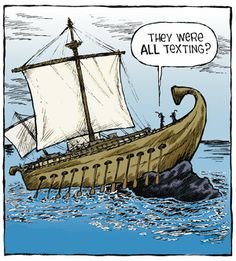 Tides for the week beginning 6th March – posted 5 Mar 2017
Rachel H reports: The tides are favourable for us this week, with one exception: it will be too low at race training time on Saturday morning.
Monday 6th March
08.39 —- 4.9m H 14.09 —-1.9m L
Tuesday 7th
09.47 —- 4.8m H. 16.25 —- 1.9 m L
Wednesday 8th
11.01 —- 4.9m H. 17.55 —- 1.6 m L
Thursday 9th
06.25 —- 1.7 m L. 12.10 —- 5.1 m H
Friday 10th
07.20 —- 1.4 m L. 13.12 —- 5.4 m H
Saturday 11th
08.05 —- 1.2 m L. 14.07 —- 5.6 m H
Sunday 12th
08.43 —- 1.0 m L. 14.53 —- 5.8 m H
Have a good week.
Quiz night: save the date and gather your teams – posted 5 Mar 2017
Club captain Donna reports: At our committee meeting this week, we discussed the Quiz Night and have moved it now to Friday 21st April. I look forward to hearing from many of you to say that you can make it – an extra four people plus yourself would make up a team. Thanks to those who have come forward already.
We are looking for approximately 50-60 people in total as we will be holding the Quiz Night at Queensferry Bowling Club. The bar will be open and available for you to purchase drinks, plus light snacks will be provided. Tickets will be £5 per person. More information regarding timings and tickets will be sent out in due course.
Just to let you know the funds raised from this event will go to much needed life jackets, plus other vital kit – so fund raising is essential for us as a club to maintain the great facility and boats that we enjoy so much.
Recovering from an oar-ful tragedy – posted 13 Mar 2017
"Doctor" Mike McD is currently treating a paddle oar that suffered a bad break on Sunday. He has put the afflicted bow oar in traction, and reports that it is healing up well.
The initial "crack of doom" on the Ferry Lass was mistaken for a failing peg and a spare one was slotted in, but a while later, just as the boat rounded the breakwater and headed for the slip, another crack sounded and the oar went floppy. The doughty crew member managed to keep rowing, and Mike was on hand to load the victim on to the road trailer and carry it off to the oar hospital. All joking aside, it is fantastic to have our wonderful elves on hand to carry out such essential maintenance behind the scenes!
UPDATE: Dr McD has discussed the case with the consultant (Dr John Howell) and they have confirmed the need for two (as opposed to one) splints to be permanently inserted across the fracture.
Plenty of clamps to ensure a sturdy mend
UPDATE TWO:  The operation to insert the first splint went very well:
Mike also reports that two of the four Clenshaw oars have now been 'rough thinned' at the blade and the handles re-formed.  New sleeves and varnish to do.
The paddle oars have done sterling service for years now – here is one of the two sets in action at Anstruther in 2011:
Inspiration from Down Under for all over-60s rowers – posted 18 Mar 2017
Click here to read a thoroughly inspiring tale of determination that took four women to world champion status in Masters rowing. It's really worth a read – to give a flavour, here's an extract:
Marion Elliot, Lyn Brown, Trish Carter and Julie Ann Kelly are trailblazers of the Toowong Rowing Club, overcoming what was originally a frosty reception from the men to become world champions.
They are currently in their final preparations for next month's titles in New Zealand. Their event will be a four-minute sprint over 1,000 metres. They are honing their technique and planning their tactics, which could claim them their next win — this time for the over-65s age group.
"It's about just turning up and doing it," Elliot said. 
"You've got to be prepared to get out there at least four times a week," Brown added.
But it has not always been smooth sailing for the quartet. They began as the outsiders at the male-dominated Toowong Rowing Club nearly 20 years ago. 
There was no help offered to carry the old wooden boats, which were often stored out of their reach, nor were there women's dressing rooms.
"When we started the men would say, 'if you cannot lift your boat to put it in and out of the water, then don't do it'," Elliot said. "There was one gentleman in the club who would call us the old boilers. He was very stick in the mud, old school. He has mellowed over time and we can now laugh about it."
Quiz night plea from the Captain – and a reminder from the Secretary – posted 18 Mar 2017
Donna writes: Just a call out to you, to ask if there is anything you can kindly donate for our raffle.  All prizes are to help raise funds on our Quiz Night, which is on Friday 21st April.  (Posters now up in the shed).
There is a box in the shed marked "Raffle Prizes" for those of you who can contribute something. Also – Please let me know if you are coming along, bringing a team and how many so we have an idea of numbers.
Speaking of funds: remember, if you're on a training row or a mid-week row, please pop a pound in the pirate! He's not hard to spot…
And finally, a note from club secretary Peter:
A reminder that we have the EGM on Thursday 23 March 2017, 7.30pm at Port Edgar Yacht Club. There is only one item on the agenda for this meeting: our Child Protection Policy. Immediately following the meeting I will co-chair a discussion with Anne Purcell to allow members to discuss the topic and ask questions about the policy. Copies of that policy and the egm agenda have been emailed to members. I look forward to seeing as many of you as possible.
Swinging into Summertime with favourable tides – posted 19 Mar 2017
Rachel reports: Tides for the next week are all very favourable.
Monday 20th March
07.35 —-4.7 m H.       12.04 —- 2.0 m L
Tuesday 21st
08.26 —- 4.5 m H.       12.57 —- 2.4 m L
Wednesday 22nd
09.28 —- 4.4 m H        16.17 —- 2.3 m L
Thursday 23rd
10.51 —- 4.5 m H.        17.09 —- 2.0  m L
Friday 24th
05.34 —- 1.9 m L.       12.00 —- 4.8 m H
Saturday 25th
06.16 —- 1.6 m L.       12.52 —- 5.1 m H
Sunday 26th
07.58 —- 1.2 m L.       14.39 —- 5.4 m H —  Here we have moved to British Summer Time.
Tides for the week of March 27 to April 2 – posted 26 Mar 2017
Rachel reports: Sunday, and another stunning day for rowing – I hope many of you can get out on the water today.
We roll into April by next weekend, so evening rowing sessions will be able to start the first week in April! Now we are on to BST we are one hour ahead – should you be accessing the Rosyth tides table from the booklet, add an hour to the times listed. The tide times I give you here are BST. There are plenty opportunities for afternoon midweek rowing this week.
Monday 27th March
08.42 —- 0.9 m L.       15.23 —- 5.7 m H
Tuesday 28th March
09.26 —- 0.7 m L.       16.06 —- 5.9 m H
Wednesday 29th March
10.07 —- 0.5 m L.       16.49 —- 6.1 m H
Thursday 30th March
10.43 —- 0.5 m L.       17.33 —- 6.1 m H
Friday 31st March
11.15 —- 0.6 m L.       18.19 —- 6.0 m H
Saturday 1st April
06.43 —- 5.8 m H.       11.50 —- 0.8 m L
Due to this very low tide at 11.50am, Social Rowing will be from 8am until 10am or until the water gets too low on the slip.
Sunday 2nd April
12.36 —- 1.1 m L.        19.56 —- 5.5 m H
Photos are both from Saturday 25 March – Top one is from Rachel H, taken at the end of the 8am training row (there is snow on the hills!) and the other from one of the ensuing social rows, taken by Barbara. Rest assured that Anne P did get some good rowing in!
Save the date! Port Edgar Open Weekend – posted 28 Mar 2017
Port Edgar Marina and the Port Edgar Watersports Centre are hosting an Open Weekend on the 6th and 7th May. The marina is encouraging all of the other businesses based at Port Edgar to get involved, and say they have had a fantastic response so far. In addition, a number of other external businesses are interested in attending, either taking space outside on the hard standing or inside the vacant sheds, previously occupied by Bosun's Locker.
In years past, open days have been a busy affair, drawing many people to the marina to try out the various watersports on offer – kayaking, dinghy sailing, standing-up-on-a-surfboarding (what IS that called?) and so on. Stand by for further information on how QRC will be joining in the fun – but in the meantime, save the date.
News updates – posted 29 Mar 2017
First of all – the quiz night is now officially SOLD OUT. In fact it is over-subscribed – the Bowling Club only holds 60 and apparently we rowers are persuasive folk! Those who have confirmed their attendance can now get their tickets from Marion – £5 a head. She will be at the shed over the weekend.
Second – the freshly splinted oar is back in the shed, ready for use again. The Clenshaws that were "rough thinned" are also back. Many thanks to Mike McD and John H for their efforts!
Tides for the forthcoming week – posted 3 Apr 2017
Rachel H reports: Now that we are into April we have busy days approaching, as evening social rowing sessions start, at 6pm Tuesdays and Thursdays. With a week of decent weather ahead, here are the tides.
Monday 3rd April
08.23 —- 5.2 m H.       13.39 —- 1.4 m L
Tuesday 4th April
09.22 —- 4.9 m H.       15.10 —- 1.7 m L.       21.56 —- 4.9 m H
Wednesday 5th April
10.32 —- 4.8 m H.       17.22 —- 1.7 m L.
Thursday 6th April
11.48 —- 4.9 m H.       18.46 —- 1.5 m L
Friday 7th April
07.11 —- 1.8 m L.       12.56 —-  5.1 m H
Saturday 8th April
08.03 —- 1.5 m L.       13.56 —- 5.3 m H
Sunday 9th April
08.45 —- 1.3 m L.       14.48 —- 5.5 m H
Have a good week of rowing.
Ferry Maid maintenance – posted 3 Apr 2017
Graham reports: A primer and undercoat was applied to the outside of the Maid today (Monday). Once the epoxy on the keel has set and been sanded back, another undercoat can be applied. The floorboards all need a thorough sanding, after which a few repairs are needed. Stevie will be down on Tuesday and Wednesday. I will be down on Wednesday as well. Assuming all goes well, we could be ready to turn her back again at the weekend.
Anyone who feels inclined is welcome to help out by sanding the floorboards – however, if Stevie is in the shed painting, be aware the sanding work will have to be done outside, to avoid all that dust getting on the wet paint. Repairs needed on the floorboards can be carried out after sanding and before varnishing.
Evening social rowing and training sessions – posted 4 Apr 2017
Club captain Donna writes: After a discussion with all Skippers, it was decided that evening social sessions (due to begin on Tuesdays and Thursdays at 6pm) should start after Easter. That means the first evening session will be on Thursday 20th April at 6pm.
It was also felt that Wednesday training sessions should not start until that week, ie the first one being Wednesday 19th April.  (Apologies to Sharon, who already had put the Doodle poll out for training dates on Wednesdays).
By keeping it in line, this allows everyone to enjoy social and training rows, plus the joy of the lighter evenings…
No rowing on Saturday! – posted 5 Apr 2017
A message from Rachel: Sorry everyone, there will be NO rowing this Saturday 8th April.
Ferry Maid is undergoing maintenance that will not be completed by Saturday, and Ferry Lass is going with several rowers to the Tay event. (Click here to read about last year's Tay Row.)
However, Ferry Maid may need turned over on Saturday morning, so help will be required for that. Once she is turned over, help will be required  for some refurbishment on the floorboards, footrests etc next week. Assistance with these tasks will speed things along, so do offer help if you are keen. As there will be no rowing on Saturday now, Graham will email for help if Ferry Maid turning is going ahead.
Rowing times as normal on Sunday, do come along! Thank you for your patience while this work goes ahead.
As you can see, a fresh coat of paint on the hull has the Maid looking extra shiny. Many thanks to Graham and Stevie for their work.
It's that time of year again… – posted 7 Apr 2017
A gentle reminder from Marion: Subscriptions are now due and must be paid by the end of May. The rates are as follows :
Family membership     £40
Individual                     £30
Junior (12-18)     £20
Associate           £20
Payment can be made by bank transfer to the Clydesdale Bank – Sort Code 82-68-00 – Account number 00016006, OR by PayPal via this very website. (Click on the big yellow DONATE button at the top of this page.) You don't need a PayPal account to pay this way, but please add the following amount to cover charges: £1.56 (£40); £1.32 (£30); 88p (£20). And please please please email Marion to let her know you've paid electronically – the bank doesn't always show who the payer is. mgmcdowall@btinternet.com
Otherwise you can put cash or cheque in an envelope WITH YOUR NAME ON IT for Marion to collect from the shed, in the box marked SUBS, on the table.
If you are not renewing your membership please let Marion know by emailing her at mgmcdowall@btinternet.com
Tides for the week ahead, including Easter – posted 9 Apr 2017
Rachel reports: We have some low tides this coming week, but we can still 'row around it'!! We can work with a pontoon on Saturday, and the training session on Sunday will be from noon. We are having an extra social rowing session on Easter Monday – same time as Sunday, 1pm.
Monday 10th April
09.21 —- 1.1 m L.       15.33 —- 5.6m H
Tuesday 11th
09.50 —- 0.9 m L.       16.12 —- 5.7 m H
Wednesday 12th
10.07 —- 0.9 m L.        16.47 —- 5.6 m H
Thursday 13th
10.19 —- 0.9 m L.       17.20 —- 5.5 m H
Friday 14th
10.41 —- 1.0 m L         17.53  —- 5.4 m H
Saturday 15th
11.02 —- 1.1 m L        18.29 —- 5.3 m H
Sunday 16th — Easter Sunday
11.26 — 1.3 m L.        19 .08 —- 5.1 m H
Monday 17th — Easter Monday
11.57 —- 1.5 m L        19.49 —- 4.9 m H.  Social Rowing at 1pm
Tides for 18 to 23 April – posted 17 Apr 2017
Rachel reports: The tides for the coming week are all very good for rowing at any time. This week also sees the welcome return of evening social rowing, beginning on Thursday at 6pm. Next week – tides permitting, as ever – will see evening sessions on Tuesday as well.
Tuesday 18th April
08.05 — 4.8 m H.       12.37 —- 1.8 m L.
Wednesday 19th April
08.52 —- 4.6 m H.       13.27 —- 2.1 m L
Thursday 20th April
09.48 —- 4.5 m H.       16.44 —- 2.2 m L.  Evening Social Rowing from 6pm
Friday 21st April
10.58 —- 4.5 m H        17 .40 —- 1.9 m L
Saturday 22nd April
06.06 —- 2.0 m L.       12.11 —- 4.7 m H
Sunday 23rd April
06.51 —- 1.6 m L.       13.10 —- 5.1 m H
Tides for the last week in April – posted 24 Apr 2017
Rachel reports: I am the bearer of bad news this week. We have a week of very, very low tides, which affects us in the evenings. So there will be NO ROWING on Tuesday, Wednesday or Thursday evenings. As well as that, the timing of low tide on Saturday means NO ROWING that morning. However, there is the possibility of a trip to Gladhouse Reservoir near Penicuik. Await an email with confirmation and information.
UPDATE: Peter (and possibly Mike B) will be at the shed on Saturday 30th from 1.30pm if anyone fancies a row. Even if the Gladhouse Reservoir expedition goes ahead there will be a skiff at Port Edgar.
Monday 24th April
07.35 —- 1.2 m L.       14.02 —- 5.4 m H      20.00 —- 0.8 m L
Tuesday 25th April
08.21 —- 0.9 m L.      14 .51 —- 5.7 m H.       20.46 —- 0.6 m L
Wednesday 26th April
09.09 —- 0.6 m L         15.39 —- 6.0 m H.     21.29 —- 0.4 m L
Thursday 27th April
09.55 —- 0.4 m L.        16.26 —- 6.1 m H.       22.04 —- 0.3 m L
Friday 28th April
10.38 —- 0.4 m L         17.14 —- 6.2 m H         22.34 —- 0.4 m L
Saturday 29th April
11.16 —- 0.5 m L          18.02 —- 6.1 m H     Sadly this means NO MORNING ROWING
Sunday 30th April
11.54 —- 0.7 m L.           18.52 —- 5.9 m H
Quiz night results in full – posted 24 Apr 2017
Great news: Marion reports that the quiz night raised £285 from the quiz itself; £200 from the raffle and £75 in donations. Holding a quiz night turned out to be a popular choice for fundraising – almost TOO popular, with a run on tickets and a packed house at the Bowling Club. The winners were Lady and the Tramps (John Glynn, Paul Stewart, Nigel Eisler and Michele Purves, friends of the Goldies), with an overall score of 84. Second were The Answer is 42 (it wasn't) with 79, and third were Ferry Clever (not as clever as all that) with 78.
Tony was a brilliant quizmaster, with a range of challenging questions that really had people scratching their heads. And when the answers were revealed there was a chorus of groans and "I knew that!" He even kept us busy during the break, with a word puzzle "table quiz" (won by Ferry Clever). To add to the fun, each team could designate a round their "joker" for a double score – though only before the round, of course.
Club members had donated a lovely big pile of raffle prizes – including champagne, whisky and a limited edition print of Edinburgh Castle – and the draw was a raucous affair, with some tables doing very well indeed.